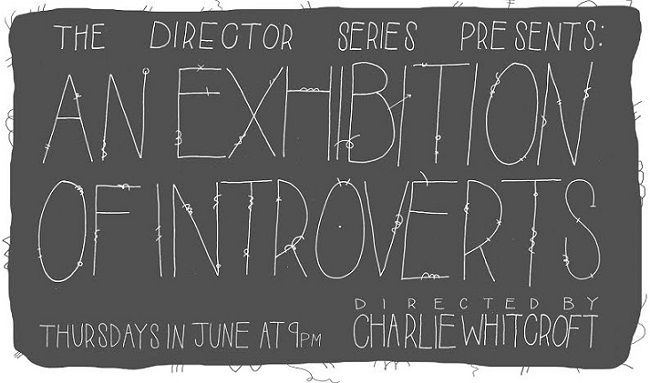 About the Show
"An Exhibition of Introverts" is the newest installment of The Director Series, a series of performances wherein a Director selects a cast and presents a different improvised form. This month Charlie Whitcroft is directing "An Exhibition of Introverts."
"An Exhibition of Introverts" will focus on the idiosyncratic perspectives and opinions of a cast of characters who will be observed as often in everyday moments as in fantastical adventures. In fact, it's far more likely that they'll be involved in everyday moments. Meaningful, funny, everyday moments.
Featuring: Christina Dabney, Karsten Cross, Corey Grimes, Ivy Hong, Roy Koshy, Devin O'Neill, Neil Pohl, Dmitry Shein, Rosie Whalen
Directed by Charlie Whitcroft


Magnet Theater
254 West 29th St.
New York
NY
10001