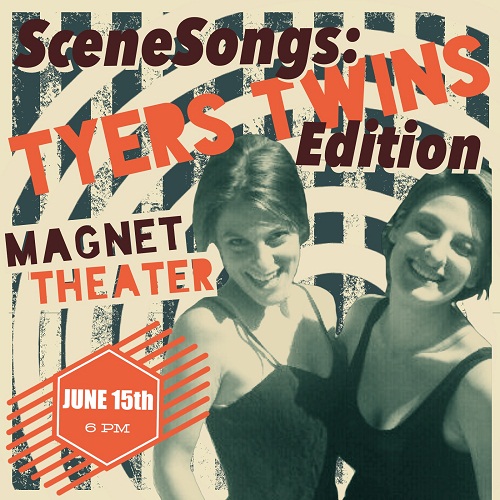 About the Show
SceneSongs: Tyers Twins Edition combines live music performed by Claire & Phoebe Tyers, accompanied by a cast composed of Magnet Theater?s finest improvisers. The cast, given no prior indication of song selection, use the songs to inspire an hour-long set of original theater. The resulting show will happen just once -- be there.
Musicians: Claire Tyers & Phoebe Tyers
Improvisers: Willy Appelman, Hannah Chase, Shacottha Fields, Brendan Jordan, Michael McLarnon, Rebecca Robles, Matthew Sellitti, & Adam Twitchell
Director: Brendan Jordan


Magnet Theater
254 West 29th St.
New York
NY
10001