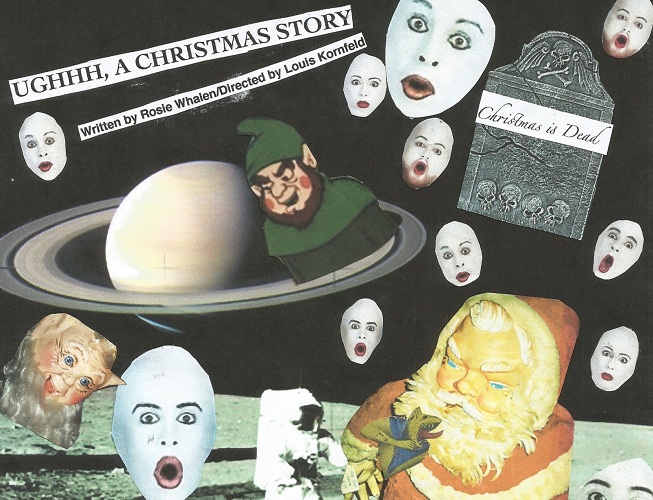 About the Show
What if you came home for Christmas but nobody was there?
Follow Andy through a nightmarish quest to find the lost magic of Christmases past.
Cast: Rosie Whalen, Justin Peters, Chris Dwane, Dmitry Shein, Louis Kornfeld, Rebecca Robles, Christian Paluck, Jim Connell, Emily Ide
Musical stylings by: Rob Arbelo, Tom Cunningham, Aubrey Kyburz, Madeleine Burkart
Dance choreography by: Sarah Stites
Written by: Rosie Whalen
Directed: Louis Kornfeld
Produced by: Rosie Whalen and Louis Kornfeld


Magnet Theater
254 West 29th St.
New York
NY
10001