Petting Zoo: Two Year Anniversay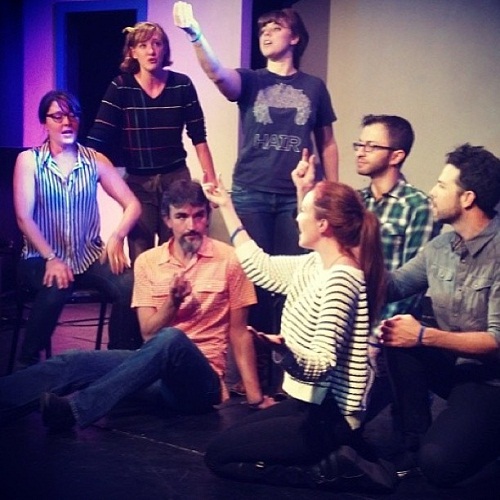 About the Show
The most prolific independent musical improv team in New York celebrates two exhilarating years of performing together, at the theater where they all met and fell in love!
Petting Zoo receives a confession from an audience member and transforms it into a completely improvised musical that will tickle your funny bones, touch your hearts and possibly restore your faith in humanity too.
With over 100 musicals to their name, Petting Zoo has performed more original songs than the Beatles, Bob Dylan or the Rolling Stones. Two years after our performance, it's a great time to become a fan!
"Better than Broadway!" -guy who never saw Broadway
"Sondheim who!?" -same guy
"Stop quoting me!" -anonymous
Featuring: Shane Allen, Zach Barash, Rachel Boutonm, Nikita Burdein, Nevada Caldwell, Jennifer Connor, Marc Davila, Giana DeGeiso, Sarah Street and Stefan Wenger
Musical direction by Stoddy Blackall


Magnet Theater
254 West 29th St.
New York
NY
10001