Excessively, Obsessively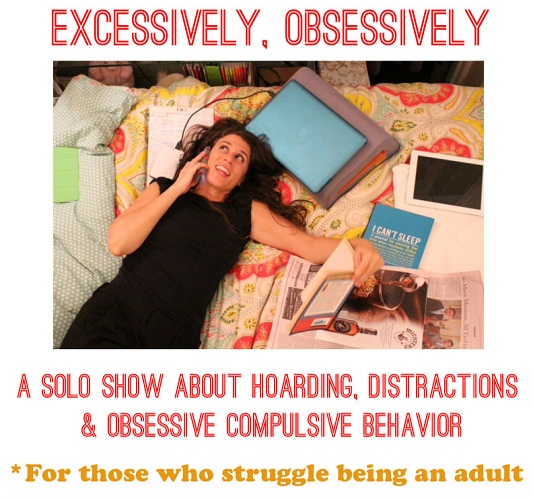 About the Show
Ruby is punctually challenged. She is also a hoarder with A.D.D. (and possible O.C.D.). But any day now she's gonna get her act together! Join Ruby on a whirlwind adventure and watch her clean up her apartment and her life as she battles the daily distractions of the city and constant interruptions of her own imagination in this based on her true story solo show.
At the end prizes will be given out to lucky audience members!
Please Note: Use of a disco ball and strobe light will be used for a dream ballet. That's right. Dream Ballet.
For More Info look Ruby up at her website: www.rubymarez.com and Blog http://iamwomanhearmehoard.tumblr.com/ and on her YouTube Page: http://www.youtube.com/user/rubymarez/videos"
#excessivelyobsess


Magnet Theater
254 West 29th St.
New York
NY
10001
Performers