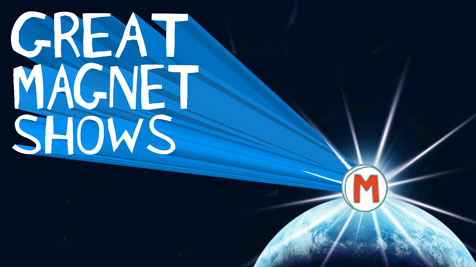 About the Show
It's the grandmommy of them all, WrestleNarnia! All the belts will be on the line as all your favorite Best Baddest Wrestling (BBW) ultrastars compete for everlasting glory with some funny jokes mixed in! Who will win? We know! It's been predetermined!
Lineup:
Women's Match: Stone Cold Jane Austen vs. MTA Momma!
Fanny Pacquiao vs. X-Con vs. Mole-ster in a WEAPONS MATCH!
Staten Island Hawaiian vs. A MYSTERY OPPONENT!
Citibiker vs. Driver's Ed FOR OWNERSHIP OF THE NYC STREETS!
ACTOR MATCH: Laurence Fishburne vs. Child Star!
MAIN EVENT: BBW Champion Stee M Punk vs. American environmental rocker Spruce Springsteen!
Featuring:
Jon Bander, Jamaal Sedayao, Matt Wassung, Jamie Rivera, Sebastian Conelli, Binu Paulose, Rebecca Robles, Shacottha Fields, Adam Twitchell, Ben Jones, Shaun Farrugia, Andrew Vuilleumier, Jarreau Carrillo, Eden Gauteron, Joe Lepore and Tony Mui.
ALSO, this is the same day as our friends' show We're Matt Weir: Morning Party 2. We encourage you to STAY THE DAY on Saturday - 9am-12:30am. Go hard.


Magnet Theater
254 West 29th St.
New York
NY
10001