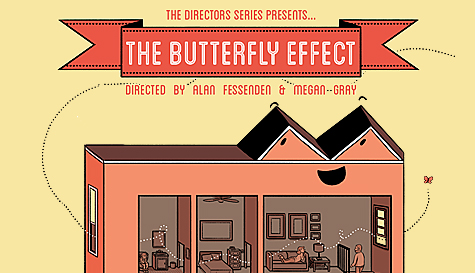 About the Show
"The Butterfly Effect" is the newest installment of The Director Series, a 5-week series of performances wherein a Director selects a cast and presents a different form.
"The Butterfly Effect" is a long form improv show that borrows from the Tracers and Close Quarters forms developed in New York (UCB) and Chicago (Second City). "The Butterfly Effect" is a series of scenes that all take place at the same time in and around one location.
Featuring: Matt Antonucci, Kelly Buttermore, Ian Caruth, Kevin Cragg, Eli Itzkowitz, Jason Scott Quinn, Phoebe Tyers, Matt J. Weir
Directed By: Alan Fessenden & Megan Gray


Magnet Theater
254 West 29th St.
New York
NY
10001