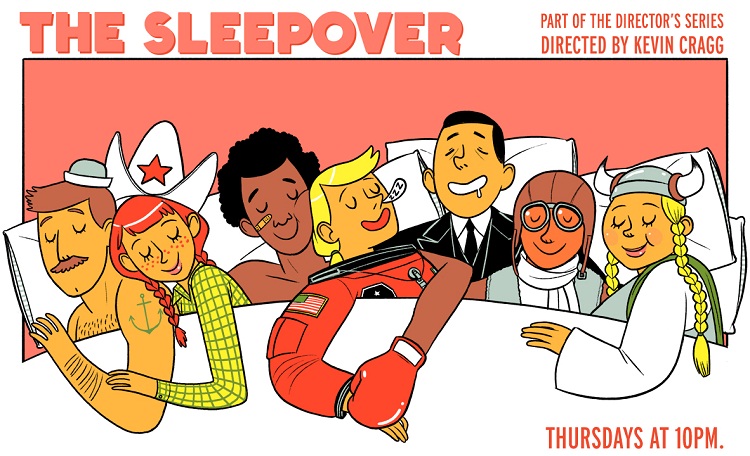 About the Show
"The Sleep Over" is the newest installment of The Director Series, a 4-week series of performances wherein a Director selects a cast and presents a different form. This month Kevin Cragg is directing "The Sleep Over."
"The Sleep Over" is a long form improv show that is, at its essence, a mono-character form. It has elements of monoscene, deconstruction, and La Ronde.
Featuring: Kevin Cobbs, Megan Gray, Will Quinn, Amie Roe, Jamaal Sedayao, Emily Shapiro, Caitlin Steitzer, Kristy Wesolowski
Directed by: Kevin Cragg


Magnet Theater
254 West 29th St.
New York
NY
10001