The Director Series: Deep Dish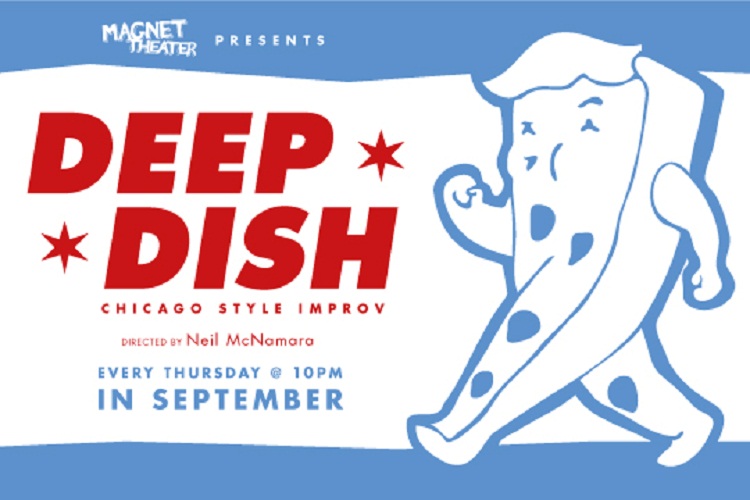 About the Show
"Deep Dish" is the eighth installment of The Director Series, a 4-week series of performances wherein a Director selects a cast and presents a different form. This month Neil McNamara is directing "Deep Dish."
"Deep Dish" is a long form improv show interspersed with character monologues and features a typical Chicago-style of improvisation.
Neil McNamara is a native of Chicago?s South Side and has worked with the infamous Improvisational theaters IO Chicago, as well as The Second City within the last 10 years.


Magnet Theater
254 West 29th St.
New York
NY
10001