One Hundred Dates: Live!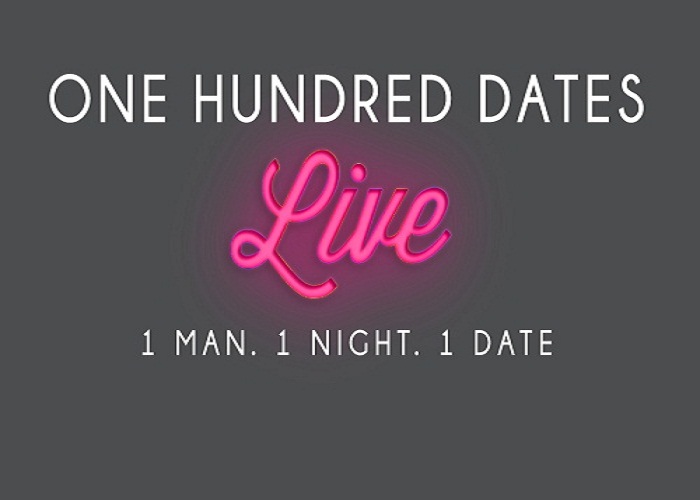 About the Show
Join Evan Barden in celebrating the year that was One Hundred Dates by watching him go on a date on stage!
One Hundred Dates began last July and saw Evan go on 100 dates in 1 year with dozens of different women (and men!) in NYC and beyond. He is in the process of chronicling the entire journey over at OneHundredDates.com but on this night you'll get see it live.
Having completed the project, Evan is now going on his 101st date in front of a live audience. Get an inside look at what it's like to date a pretty average guy in NYC. The show will feature a live review of Evan's OkCupid profile, a staged reading of messages between Evan and his date, and finally, a real live date!
Hosted by: Firecracker Comedy (Danielle Tolley & Steph Garcia)
Featuring: Cathryn Mudon & Connor Ratliff (I'm Too Fragile For This; UCB) Chris Simpson (Musical Megawatt)
Directed by: Danny Williams Stylist: Rachel Martino Hair by: Karina Grant


Magnet Theater
254 West 29th St.
New York
NY
10001