The Director Series: Jazz Freddy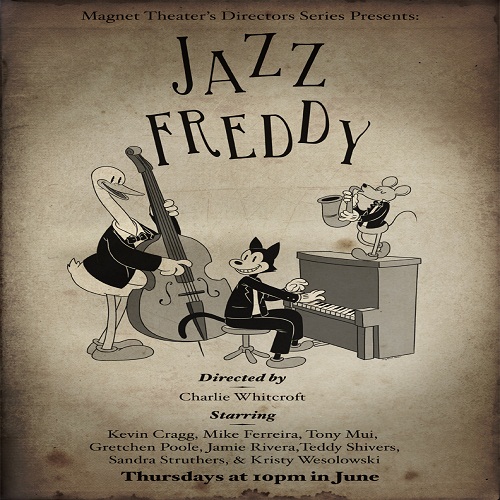 About the Show
"Jazz Freddy" is the fifth installment of The Director Series, a 4-week series of performances wherein a Director selects a cast and presents a different form.
This month Charlie Whitcroft is directing "Jazz Freddy." The form is named after the Chicago group that made it famous -- featuring Jimmy Carrane, Rachel Dratch, Dave Koechner, Noah Gregoropoulos, Miriam Tolan, Kevin Dorff, Brian Stack and more.
The show first centers on the past, present and future of one character and then spirals into an exploration of the character's world.


Magnet Theater
254 West 29th St.
New York
NY
10001