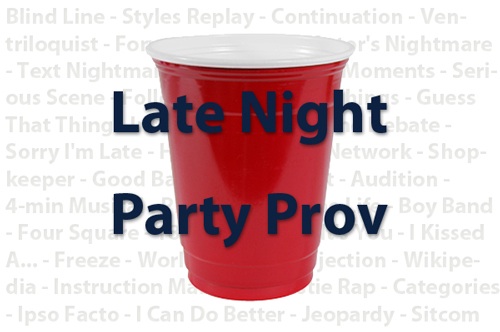 About the Show
After the Harolds, Monoscenes and Montages go to sleep, a different form comes out to party--short form.
Join 7 experienced long-form improvisers plus a special guest as they switch into party-mode with a variety of short-form games (and a bit of drinking).
The games are quick. The suggestions are plentiful. The results are hilarious.


Magnet Theater
254 West 29th St.
New York
NY
10001