Company 29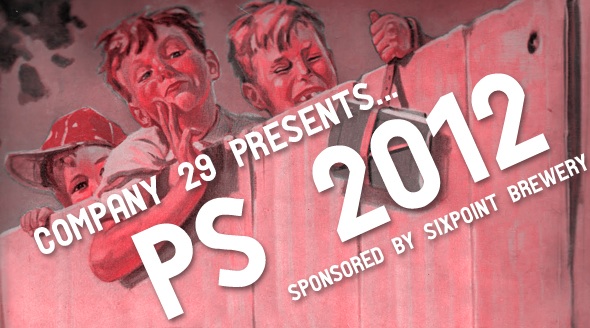 About the Show
Company 29 Presents: PS 2012
Just like Dangerous Minds and Freedom Writers, if those hilarious comedies featured Ken Burns, the music of Lee Ann Womack, and Butler stand-up comedy. From the back of the bus to the front of the janitor's closet, Ps 2012 is a character driven sketch show set in and around the world of a public school.
Sponsored By: SixPoint Brewery
Company 29 is the Magnet Theater's sketch company in residence, dedicated to producing new and original sketch comedy featuring the Magnet's best sketch writers and performers.
Written By: Willy Appelman, Paul Barker, Kevin Cobbs, Tim Eberle, Amanda Hirsch, Julia Hynes, Beth Newell, and Jamaal Sedayao
Featuring: Willy Appelman, Mike Barry, Kevin Cobbs, Nick Kanellis, Ruby Marez, Peter McNerney, Lauren Olsen, Christian Paluck, Rachel Rauch, Jamaal Sedayao, Jason Scott Quinn, and Ross Taylor
Directed By: Nick Benaquista


Magnet Theater
254 West 29th St.
New York
NY
10001