Rubin / Upstate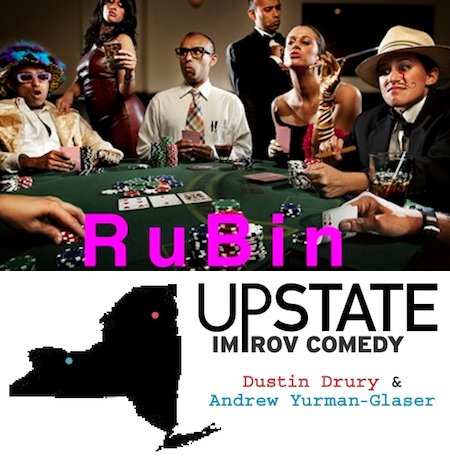 About the Show
Two Duos, One Night:
RuBin (Ruby Marez & Binu Paulose) will improvise, create, & play several different characters within a single event. They'll either be lovers or fighters - sometimes both. It will all end awkwardly. Directed by Megan Gray.
Dustin and Andrew were both born in upstate New York, where life is relaxed and subways are full of sandwiches. Five years ago they moved to NYC to find life is faster, and subways are full of homeless people. Like their life stories, their improv starts off slow and relaxed and builds to a fast paced mosaic of characters and relationships. Sometimes their worlds collide and sandwiches eat the homeless.


Magnet Theater
254 West 29th St.
New York
NY
10001