William Cybriwsky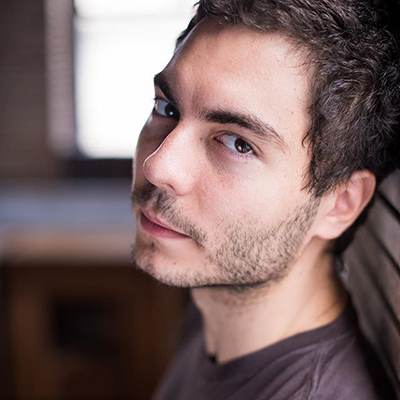 Bio
(Writer)
Will Cybriwsky (suh-BRISK-ee) was born in New York, raised in New York, schooled in New York, lives in New York, and will die in New York. In the meantime, though: comedy.
He started improvising in 2009 with Columbia University's musical troupe, Alfred (NYMIF 2011) and has since studied that and sketch at Magnet, UCB, and a whole bunch of other places. At some point, he also got a degree in environmental engineering.
When he's not busy writing sketches for Chico Splits, you can probably find Will writing code for Rent Money, raising hell with indie quartet FAM, or playing trumpet in the Musical Megawatt House Band.
Teach him a new word, and he will be sure to thank you!