Veronica Lowry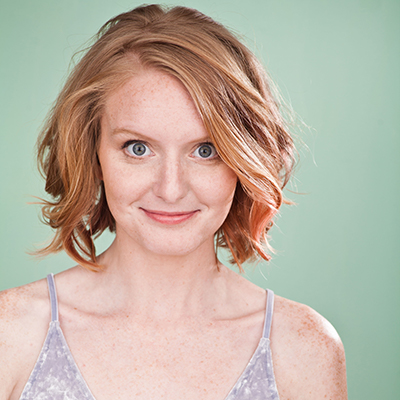 Bio
(Performer)
Veronica Lowry is a creative artist and comedian from Charlottesville, Virginia. She loves HOT pink, mythical creatures, and crying.
Veronica has a Big Fancy BFA in Musical Theatre from Shenandoah Conservatory, and a minor in piano, but her favorite instrument of all time is the tambourine.
In her years at school, Big Ron juggled her rigorous course load with equally rigorous themed costume parties. One time, Rontie and her girlfriends at "The Hot Line," a popular party and love den raised $250 by selling Jell-O shots. They gave all that money to charity, a charity called "new pink stripper pole for the living room." True entrepreneurs.
After graduating from college, Miss V completed acting contracts in Virginia, Pennsylvania, and Arkansas at various regional Theatres. Her favorite roles were playing "Six" in Chicago, and "Hen" from Click Clack Moo; Cows that Type. She continues to thrive playing both murderers and barnyard animals. During her Arkansas acting contract, she accidentally fell in love with a cat, Baby, even though she told this cat not to get attached. Long story short, Baby has been her cat for 4 years now. Her birthday is genuinely the same birthday as Lynette "Squeaky" Fromme, which was discovered AFTER adopting her. Kismet.
In May 2015, Veronica moved to NYC to do improv and care for young children while her colleagues get on Broadway. She is lucky to have found the absolute best children in this whole city, so please go talk to her so she can talk/brag about them.
Veronica is influenced by Maria Bamford, Björk and Grey's Anatomy and she falls asleep listening to true crime podcasts.