Shacottha Fields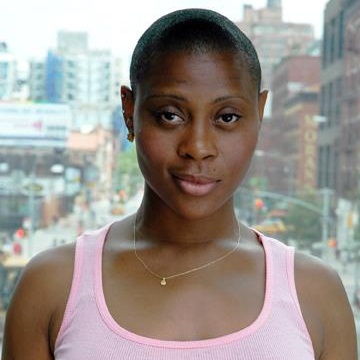 Bio
(Performer)
Shacottha Fields. Black. Not angry. But still unapproachable.
She has studied improv at The Magnet Theater, Upright Citizens Brigade and The People's Improv Theater. And studied acting at The Barrow Group.
Shacottha has a one person improv show, 1 Deep, currently touring improv festivals around the country.
Only those who are willing to risk going too far can possibly find out how far one can go. ~T.S Elliot
Don't follow your dreams, lead them.
Past Shows
Razzle Dazzle: A Musical Variety Show!
,
The Armando Diaz Experience
,
This Is An Improv Show
,
The Peel
,
Whizbang
,
Psycho Goes to the Movies
,
Mixtape: The Diversity Show
,
Silence, Please
,
Happily Ever After...
,
Group Therapy: Food and Body
,
The Short Form Show
,
Phoebe Jessy Raphael: A Talk Show Christmas Special
,
Diversity Town Hall
,
Jana & Lauren Presents
,
The Director Series: Dance Party
,
Police Explorers Club
,
Dance Party
,
Psycho
,
Phoebe Tonight, Tonite
,
From Justin to Kelly
,
SceneSongs: Tyers Twins Edition
,
The Director Series: The Love Story
,
The Griot Show
,
I'll Be Hi For Christmas featuring The Hi Brothers
,
Controversial Float
,
Wrestlenarnia
,
Memorial Day Extravaganza: Picnics
,
The Director Series: Evente
,
We Might Just Kiss: A Female Improv Event