Sean Bartlett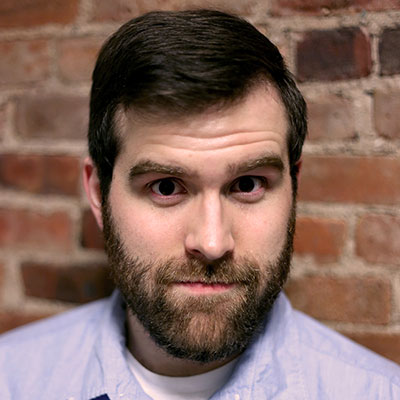 Bio
(Performer)
Sean is a writer, producer and improviser whose greatest achievement remains escaping a Long Island childhood without an accent. Since 2013, he has studied at the Magnet and UCB training centers under many fine teachers, including Michael Lutton, Jon Bander, Frank Spitznagel, Miles Lindahl, Hannah Chase, Amey Goerlich, Nicole Drespel and Anthony Atamanuik, to name a few.
You can catch him performing at the Magnet Theater on Tuesday nights and around town with his indie teams Nightbrunch, Guilt and 4D Thieves. When he's not making stuff up on stage, he's working on video games, and is probably playing one right now after cancelling plans with friends for mysterious reasons.
Fun Fact: A lifelong musician, Sean is a proud member of the Theta Beta chapter of Kappa Kappa Psi, national honorary fraternity for college band members. It's a thing. Look it up.