Ryan Shams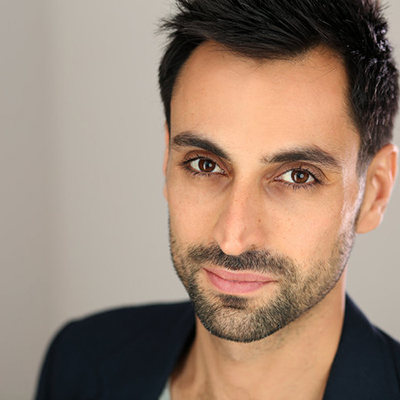 Bio
(Performer)
Ryan Shams is an Iranian-American-Canadian actor, improviser, and, once upon a time, U.S. junior national fencing champion.
Some of his TV roles include an Albanian attorney (who runs a small family bakery in the Bronx), a drunk fund manager with low self-esteem (who gets beat up), an Iranian nuclear physicist with a penchant for Scotch (thrown off a hotel balcony), a wrongly accused computer whiz (shot), an Afghani, Harvard educated member of the Mujahideen (beat-up, shot), and, of course, your basic, everyday terrorist (beat up, forced to play Russian Roulette, and shot.)
More recently he can be seen getting beat up by his two and four year old daughters on the mean streets (and meaner playgrounds) of Brooklyn.
He is a fan of British comedies from the 70's and 80's, physical comedy, Ian Svenonious, and improv. Please stop beating him up.