Robert Weinstein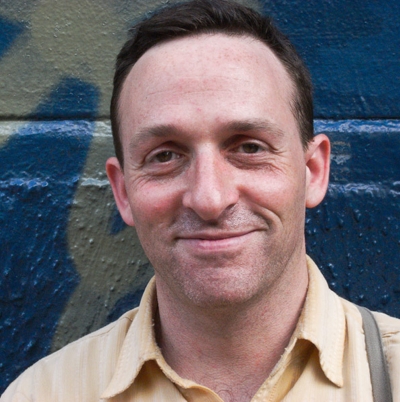 Bio
(Instructor)
Robert Weinstein in an actor, writer, storyteller, and librarian who has worked as an intern, a tech, and a House Manager at the Magnet Theater. Before making his way up the Magnet chain, Robert studied acting and theater at the University of Kansas (Lawrence, KS), Ecole Internationale du Theatre Jacques Lecoq (Paris, France), Kiklos Teatro (Padova, Italy) and The Magnet Theater.
His plays, screenplays and essays have been featured in Narratively.com, Readers Digest, The Cherry Picking Festival, The Central Pennsylvania Theater & Dance Festival, The Melbourne Fringe Festival, The Royal Flush Film Festival, and in one Houghton Mifflin textbook that he is still waiting for a copy of. He has told stories in RISK!, (Mostly) True Things, Now You're Talking, Whatever Happened to the Nerds, The Nights our Lives, The Moth, and The Armando Diaz Experience - his favorite show in the entire world.
Robert lives in Brooklyn with his wife, daughter and cat. ​​