Rick Andrews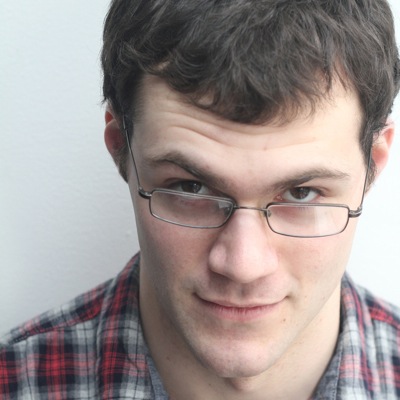 Bio
(Performer, Instructor, Staff)
Rick Andrews is a teacher and performer at The Magnet Theater, and has been studying, performing, and teaching improvisation since 1999. He began improvising with Improv Boston, and continued with a stint in Saint Louis, MO. He has been fortunate to learn from many improv greats, including Armando Diaz, Ed Herbstman, Joe Bill, Mark Sutton, Amy Poehler, Ian Roberts, Will Luera, Jill Bernard, and more.
Rick has taught workshops at improv festivals across the country, including the Boston Improv Festival, Baltimore Improv Festival, Black Box Atlanta, and many more. He co-produces Duofest, an annual festival of improv duos in Philly, PA. He has taught improvisation to people as old as 75 and as young as 6, and has done workshops for production companies and zoos alike.
He enjoys running, putting words on pages, thinking about the brain, and he loves improv more than anything.
Past Shows
The Cascade
,
The Friday Night Sh*w
,
Old School
,
Late Night Party Prov
,
Chicago Improv Festival Showcase
,
The Weave
,
The Kevin McDonald Show
,
The Director Series: The Kubler
,
Never Mind the Bollocks, Here's an Improv Show
,
Herbstman and...
,
Our Canadian Friend
,
Winners
,
Twenty Six Point Two
,
The Two-Headed Show
,
This Is An Improv Show
,
Shirley Jackson's The Lottery
,
(Virtual) Kornfeld & Andrews
,
The (Virtual) Armando Diaz Experience
Classes Teaching