Rebecca Robles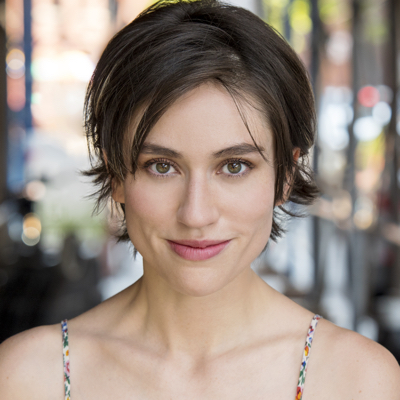 Bio
(Performer)
Rebecca loves performing and hanging out with her boyfriend and texting her Uncle Carlos and day-dreaming of Halloween and going to county fairs with buds.
Rebecca has studied improv for a long-ish time, but no one cares. She is the host of The Rebecca Robles Show, which can best be described as a late-night kids show for adults & snakes. It is heavily influenced by David Letterman & the lounge acts of every Lake Tahoe casino, baby.
Rebecca currently performs with Magnet House Team AVALANCHE. Have a nice day & also I speak fluent Spanish.
Past Shows
You Will Die More Than Once
,
The Dr. Hastings Miracle Show
,
Character Bash
,
The John and Lorena Project
,
The North Pole Presents: The 2016 Roast of Santa Claus
,
Mixtape: The Diversity Show
,
GIVE AND TAKE
,
Matt & Rebecca: It's a Sketch Show!
,
Bonus Round
,
The Director Series: The Holy Motors
,
Garbage Day
,
Silent Movie
,
SceneSongs: Tyers Twins Edition
,
The Harbor Farts Farewell Extravaganza
,
The Rebecca Robles Show
,
COCOA DREAMZ: Live in Concert!
,
CRUSHED: Improv Inspired by First Loves
,
The Gregulars
,
The Director Series: The Acid Trip
,
Holiday Improv Fun Time
,
Ugh, A Christmas Story
,
I'll Be Hi For Christmas featuring The Hi Brothers
,
The Duo Show
,
Wrestlenarnia
,
The Clubhouse
,
The Director Series: The Blackout
,
We Might Just Kiss: A Female Improv Event