Peter McNerney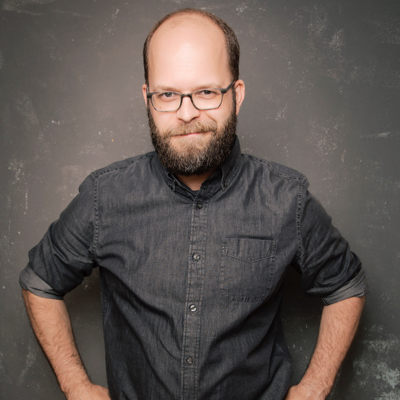 Bio
(Head of the Conservatory Program, Instructor, Performer)
Peter McNerney is a performer and head of the Conservatory Program at the Magnet Theater in New York City and currently performers with Nick Kanellis in the improv duo Trike which The New York Times call "reliably one of the best improv performances in the city."
As an actor Peter can be seen as a series regular in the Science Chanel scripted comedy Stuff You Should Know, HBO's High Maintenance, as well as a bunch of commercials.
Peter also serves as the Associate Artistic Director and Casting Director for the nationally respected education and media company The Story Pirates with whom he co-hosts the Story Pirates Podcast.
Peter is the co-writer and director of theater/sketch comedy fusioneers Sax & Dixon, who have been featured at Ars Nova NYC and Montreal's Just for Laughs Festival.
He is from Winnetka, IL, graduated from Northwestern University and currently lives in the 'burbs with his beautiful and hilarious wife Beth Newell and two loud toddlers.
Past Shows
The My Dark Little Corner Show
,
Sisters Three
,
Never Mind the Bollocks, Here's an Improv Show
,
The Director Series: Party Pooper
,
The Weave
,
The Armando Diaz Experience
,
Inspirado
,
The Director Series: Deep Dish
,
The Kevin McDonald Show
,
The Director Series: The Weave
,
:Kiss*Punch*Poem:
,
The Maggies
,
Chicago Improv Festival Showcase
,
Listen Kid!
,
Company 29
,
The Director Series: The Movie
,
The Friday Night Sh*w
,
Playhouse
,
Old School
,
Lights Out, Shirley!
,
Hello Laser
,
The Fall of Jack O?Lantern: and other Song Form Improvisations
,
The Deconstruction
,
To Be Continued...
,
Lex is God
,
F'd Up
Classes Teaching