Nick Kanellis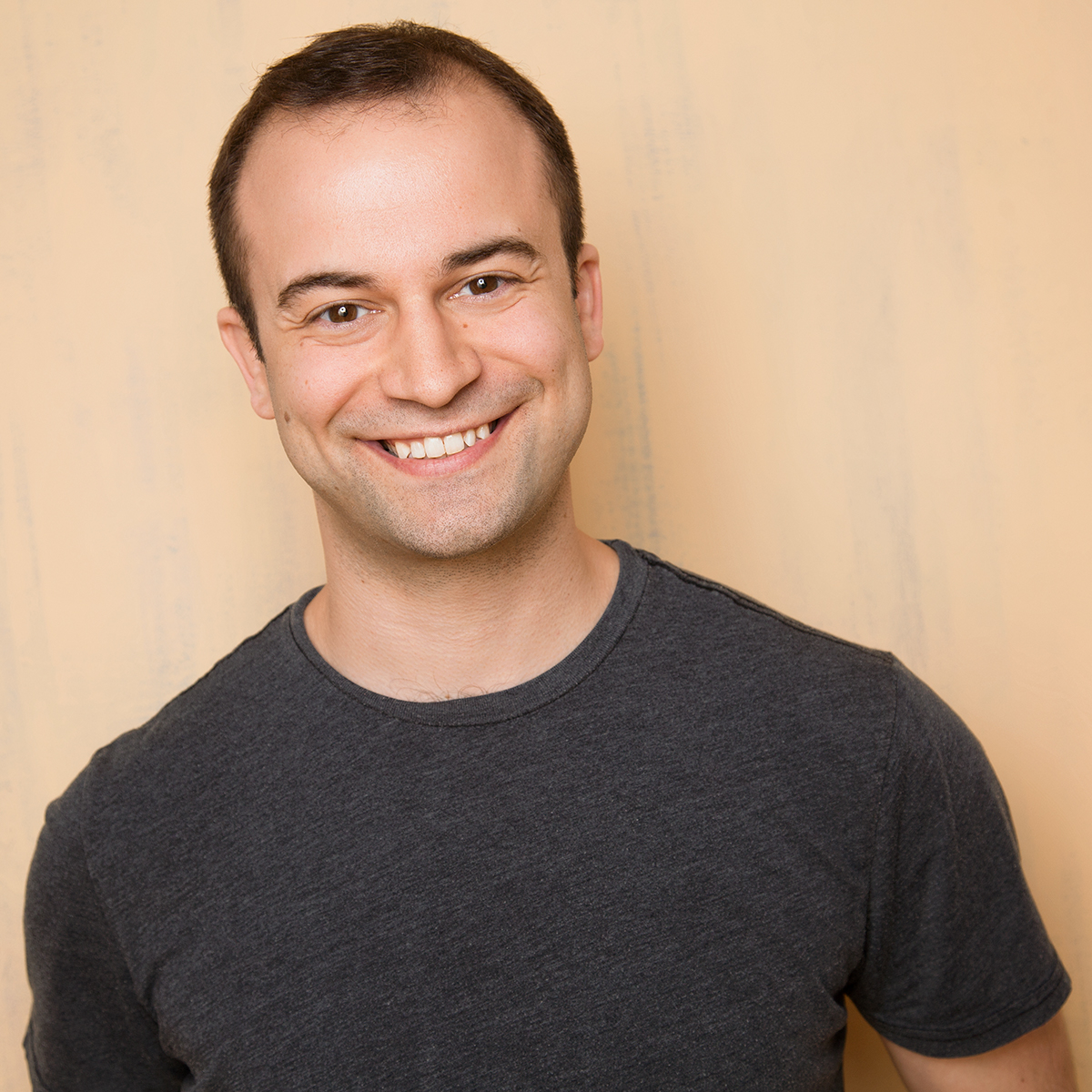 Bio
(Instructor, Performer)
Nick Kanellis is an instructor, performer, and coach at the Magnet Theater. He was born and raised in Iowa City and began his theater and improv training at Northwestern University.
Nick spends a lot of his time working as a motion capture actor for 321Launch/Charlex, where he dons a spandex suit covered in reflective balls to do the movements for animated characters. He also works as an Improv/Theater/Creative Writing instructor with the Story Pirates and at the Calhoun School.
You can watch Nick do improv on Saturdays with his duo Trike (New York Times Critics Pick, Time Out New York Critics Pick, Splitsider Guide to Comedy-Best Weekly Shows) which the New York Times calls "reliably one of the best improv performances in the city."
You can watch Nick on your computer or television in Commercials for Pur Water, Pace Salsa, and more.
Fun Facts: Nick is a two time New Yorker Caption Contest winner, a National Champion in Humorous Interpretation for the National Forensic League, and was Homecoming King at Northwestern University.
Past Shows
The Two-Headed Show
,
Whizbang
,
Fu/Kanellis: Shortform 2Prov
,
Character Bash
,
The Avengers Christmas Special
,
Hello Laser Returns
,
The Short Form Show
,
The Blob
,
The Forgers Guild
,
Jana & Lauren Presents
,
Bright Young Minds
,
Dance Party
,
Never Mind the Bollocks, Here's an Improv Show
,
Memorial Day Extravaganza: Fireworks
,
The Corporation
,
The Armando Diaz Experience
,
The Director Series: Deep Dish
,
Sketch Sundays
,
Company 29
,
The Director Series: The Movie
,
Lead McEnroe
,
Trike
,
Marathon Man
,
Playhouse
,
Hello Laser
,
Joel A. Gingras Fund - Improv Fundraiser
,
Hello Laser: Fund Raiser
,
The All-Star Fantasy Jamboree
,
The Friday Night Sh*w
Classes Teaching