Melanie Rubin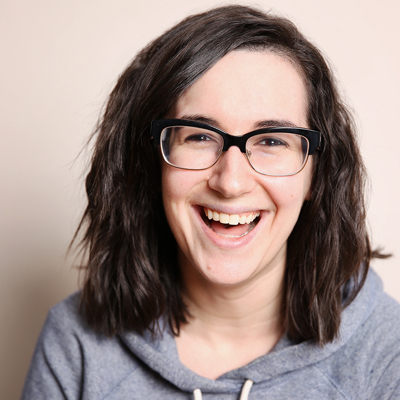 Bio
(Performer)
Melanie is a performer, musician, and tech-nerd originally from Bucks County, PA. She studied TV Production at Hofstra University where she discovered her love for video editing, acapella (shout-out to Makin' Treble and Sigma'cappella!), and sushi.
Mel took her first improv class on January 5th, 2015. Aside from having the privilege of being able to easily recall dates, she has also had the privilege of getting to study improv under Rick Andrews, Hannah Chase, Elana Fishbein, Louis Kornfeld, and Peter McNerney. She has studied musical improv under Nikita Burdein and Michael Lutton.
You can catch Mel performing at the Magnet with Captains every Tuesday night during Musical Megawatt. She is also in the cast of The Elastic Time Cannon, a monthly hour-long show, and performs regularly with her hip-hop improv team Robopop. She can also beatbox and can occasionally be seen providing the boots-n-cats for North Coast.
Oh! On February 21st, 2014, Mel shared her orange juice with Meryl Streep. This seems like the right place to share that.