Megan Gray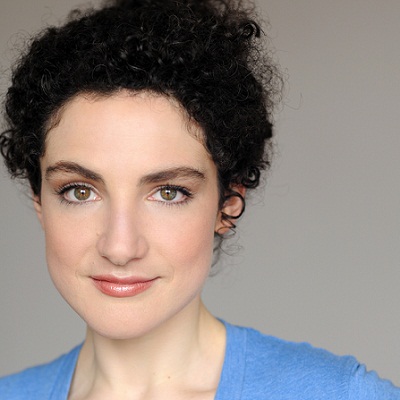 Bio
(Instructor, Performer)
Megan is the former Artistic Director of the Magnet Theater, a writer, performer and native New Yorker. She has performed with Second City aboard the NCL Gem and was a member of Magnet's longest running resident team "Junior Varsity." She can be seen in such notable shows as "The Armando Diaz Experience" and "The Cast" (read this NY Times article about "The Cast"). Megan also produces and hosts the monthly all-women and non-binary improv show "Hearts & Stars."
In addition to teaching Level One, Level Four: Busy Town and electives, Megan has taught improvisation at C.W. Post University, Brookdale Community College, Fairfield University, Columbia Business School and festivals and companies around the country, including work with children and seniors. She has studied improv at the Magnet and the UCB Theatre with Armando Diaz, Kevin Dorff, Christina Gausas, Dave Pasquesi, TJ Jagodowski, Jean Villepique, Joe Bill, Dave Razowsky and many others.
Megan graduated with a degree in Dramatic Writing from NYU's Tisch School of the Arts and has written for Reductress, MTV2 and Comedy Central online. She has appeared on "Broad City," "Late Night With Jimmy Fallon" and "Late Show With David Letterman." In her spare time, she travels the world performing and teaching improv with Magnet Theater's Touring Company and teaches yoga. In conclusion, you're all doing great.
Past Shows
Our Canadian Friend
,
Molly's Guilt Free Comedy and Ice Cream Social - Memorial Day!
,
The Two-Headed Show
,
Fu/Kanellis: Shortform 2Prov
,
Grrrl Jam
,
Character Bash
,
Three's Company
,
Takks-Giving
,
Twenty Six Point Two
,
The Coven
,
The Short Form Show
,
Kornfeld & Andrews
,
Staten Island Diaz
,
Phoebe Jessy Raphael: A Talk Show Christmas Special
,
Before Bedtime with Bonnie
,
Apt. 33
,
Diversity Town Hall
,
DeadProv
,
Extra Credit
,
The Director Series: The Cast
,
Future Lovers
,
The Rebecca Robles Show
,
Jordache
,
Lifetime Unoriginal Movies
,
SceneSongs: The St. Patrick's Day Edition
,
Jana & Lauren Presents
,
Holiday Improv Fun Time
,
I'll Be Hi For Christmas featuring The Hi Brothers
,
Bright Young Minds
,
Who Invited Uncle Jimmy?
,
The Director Series: The Wake
,
Hello Laser/The Boss/Junior Varsity Celebrate America
,
Gausas & MegaLou
,
Memorial Day Extravaganza: Picnics
,
The Clubhouse
,
The Director Series: The Butterfly Effect
,
The Duo Show
,
Whizbang
,
The Director Series: The Sleep Over
,
Game of Thrones Improv
,
The Nominated
,
The Armando Diaz Experience
,
Human Pyramid & Friends
,
:Kiss*Punch*Poem:
,
The Director Series: The Subject
,
The Director Series: The Monoscene
,
Chicago Improv Festival Showcase
,
Downton Abbey-Prov
,
A Very Orphan Christmas
,
Ladies Night
,
We Might Just Kiss: A Female Improv Event
,
Playhouse