Matt J. Weir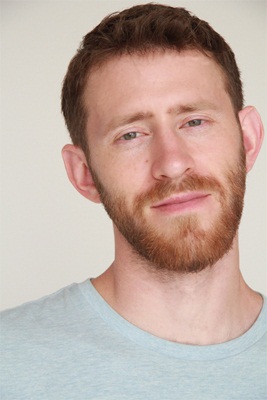 Bio
(Matt J. Weir)
Matt J. Weir is a comedian, writer, and filmmaker living in Brooklyn, NY. His comedy and improv training began in 2008 at both the Magnet and UCB theaters, where he has studied improv and sketch writing with Armando Diaz, Michael Delaney, Kevin MacDonald, Russ Armstrong, and many others. Matt has written and performed in about two dozen sketch shows and specials in his comedy duo "We're Matt Weir". Together, Matt B. Weir and Matt have performed all over New York City, as well as in festivals including Chicago Sketchfest. His writing has also appeared in CC Studios "The Super Late Morning Show with the Lucas Bros."
Currently Matt can be seen improvising on Megawatt's "The Music Industry", and on Friday nights with "The Friday Night Sh*w". He is also the director of Magnet House Sketch Team "The Misses."
Past Shows
RIPE!
,
A Very Orphan Christmas
,
We're Matt Weir: Morning Party
,
Listen, Matt Weir'd Sisters
,
The New Job Show with We're Matt Weir
,
Cat Show
,
The Director Series: The Butterfly Effect
,
Fling: A Goodbye Show
,
What We Do When Matt B.'s Gone
,
Who Invited Uncle Jimmy?
,
Silent Movie
,
Bonus Round
,
The Pretty Fast Character Showcase
,
Sebastian's Amazing 4:20 Hour!!
,
Let's Duo This
,
The Fully Nude* Character Showcase *Clothed
,
The Last Horror Section - Halloween Special