Matt Abedi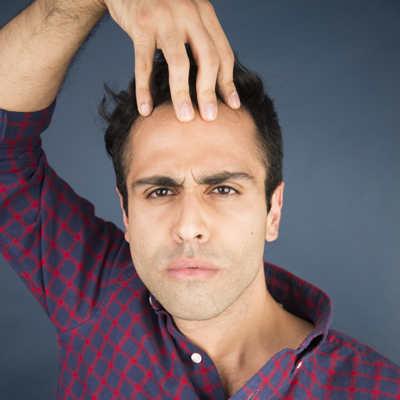 Bio
(Writer)
Matt Abedi is a Houston-born, Iranian-American performance artist and:
Actor / Musician / Songwriter / Writer / Teacher / Coach / Director / Product Manager / Comedian / Storyteller / Improvisor / Political Junkie / Powerlifter / Master of None (see what I did there?).
Matt Abedi began his career as a performance artist with his Texas-based garage-pop band The Loyolas. There, he honed his songwriting and performance skills as he toured Texas into 2011.
After the band disbanded, Matt continues to perform solo Loyolas-style compositions under the moniker Interiors and, now, raps under a different stage persona: ABEEDO.
In Washington, DC, he discovered his love for Comedy and improvisation while becoming plugged into the art community there. By 2014, he was performing at the Laugh Index Theatre and the Washington Improv Theater (WIT), while hosting a monthly show with his indie team Press Play.
By 2017, Matt moved to New York City and was a performer at the Magnet Theater—on notable sketch teams Stockton, Raw Denim and the Executives, and veteran improv ensemble Scout.
His eclectic background has led him to a diverse set of projects including: Reza and ChadBradham hour-long storytelling specials, Telemundo a theatrical parody comedy band, Texting a viral Funny or Die sketch video. We're Just Here to Help, a left-leaning comedic political podcast. And Binge, a character show that keeps changing so describing it is truly a exercise in futility—at one point there was a lot of race stuff in there.
With all that experience, Matt directs shows, coaches ensembles, provides executive coaching, and loves watching performers and people be their best. You can book him here:
http://www.improvcoaches.com/coaches/matt-abedi
Follow him on Twitter @mattabedi
Or Instagram @mattabedi
Or just friend him on Facebook. He's pretty indiscriminate about who he adds.
Or, if you like politics, check out his podcast:
https://www.facebook.com/werejustheretohelp
https://www.instagram.com/werejustheretohelp/