Liz Haag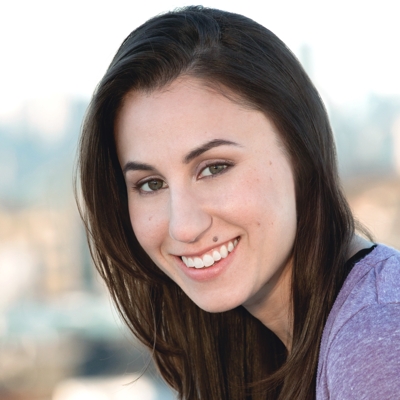 Bio
(Writer)
Liz Pepper-Haag is a Writer, Director, Producer and lifelong Brooklynite. Having gotten her start as a set designer, creating props and scenery at New York?s Shakespeare in the Park, she went on to pick up credits with Disney Theatrical, The Roundabout Theatre, and a bunch of other places.
Her directing credits include ?Boy Gets Girl? at Stella Adler, Two Musicals by the extraordinary Doug Brandt, ?Disorder? and ?A Great Infidelity? at Emerging Artists Theatre, and videos including ?Wrecked? an original TV pilot. As an actress and improviser Liz has performed at The Magnet, ARS NOVA, The Pit, UCB, Del Close Marathon, and toured with the play ?In The Voice of Our Mothers.?
Liz has written for for Jezebel, Trojan, and SXSW. Her work with Magnet house team, The Executives, has been performed at ATX Sketchfest and San Fran Sketchfest. Liz also owns and operates BASH, a boutique entertainment company that creates highly unique, interactive theatrics for private and corporate events.
After taking a long breather from comedy, she is thrilled to be back at The Magnet, having the most fun.