Lauren Olson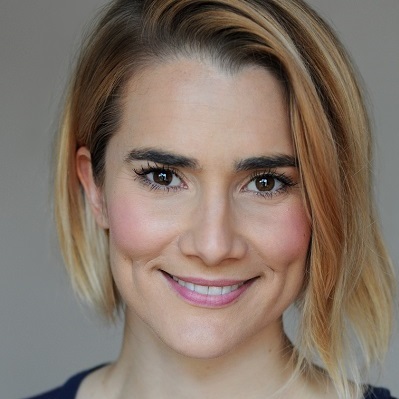 Bio
(Guest Instructor)
Lauren Olson is an actress and writer living in New York City. She has studied comedy at Upright Citizens Brigade and Magnet Theater and performed her multi-character solo show Our Condolences (Dir. Rachel Hamilton) in the 2010 New York International Fringe Festival.
She teaches character creation at Magnet Theater. Lauren is an actor for Upright Citizen's Brigade Maude Sketch team Dangerous Woman and co-hosts the monthly Village Voice recommended sketch character show Jana & Lauren Presents at the Magnet Theater. Her sketch group 20/400 performed their show 20/400 - Sketchy as F*ck in the 2014 New York International Fringe Festival. She has been a writer/performer for sketch groups Good Morning Ladies (Dir. Armando Diaz), improvises with 4Some and has performed sketch and improv in the US and Canada with Magnet Theater Touring Company. Lauren is originally from Portland, Oregon.
Her cat Olive is a real piece of adorable work and has her own tumblr [link].
Past Shows
Lex is God
,
Philly Improv Theater Exchange
,
Money
,
Good Morning, Ladies!
,
RIPE!
,
Dunk
,
The Messaround
,
A 54th Ward Christmas
,
Mr. Gorsky
,
Company 29
,
Chicago Improv Festival Showcase
,
Magnet Sketch Teams
,
Tonight's Performance
,
The Director Series: The Kubler
,
The Clubhouse
,
Slaughter of the Turkeys
,
CRUSHED: Improv Inspired by First Loves
,
Jana & Lauren Presents JUST THE TWO OF US
,
Lifetime Unoriginal Movies
,
Sebastian's Amazing 4:20 Hour!!
,
DeadProv
,
Our Canadian Friend
,
Phoebe Jessy Raphael: A Talk Show Christmas Special
,
The Fully Nude* Character Showcase *Clothed