Kevin Cobbs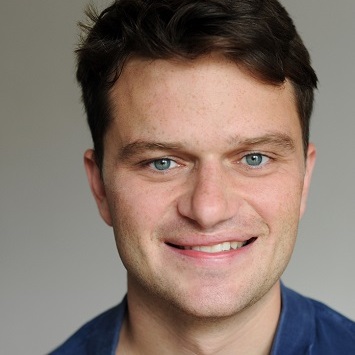 Bio
(Performer, Director)
Kevin is an actor and writer based in New York City. He performs improv weekly as a member of Magnet Theater house team The Music Industry and he is the director of the sketch team The Executives.

He has performed sketch comedy all over New York and at the San Francisco, Chicago and Montreal sketch festivals. Kevin has appeared in commercials and his writing credits include the BAFTA award winning Sesame Street Kinect TV. He has also voiced characters for Sesame Street video games, most notably Stanley the Southern Pig. Kevin is proud to have performed sketch and improv comedy with The Second City aboard Norwegian cruise ships.

Kevin currently writes and performs sketch comedy with his high school chum Jimmy O'Connell. They have a web series entitled Kevin and Jimmy's Guide to New York City. It's dumb and fun. The two of them can also be seen all over the city playing with their country band The Great American Country Drifters. The band plays original hits which include 7 Day Weekend, Victory Lap, I Love My Gay Son and many many more.

Kevin hails from Atlanta, Georgia where his family runs a barbecue restaurant together. So he's kind of a walking Southern stereotype at this point, ain't he?
Past Shows
Company 29
,
The Best Of: Fish Reynolds
,
Listen, Matt Weir'd Sisters
,
The Director Series: The Sleep Over
,
Silent Movie
,
Kevin and Jimmy Present... High School Chums
,
It's Pronounced Wassung
,
Bonus Round
,
The Pretty Fast Character Showcase
,
Our Canadian Friend
,
Phoebe Jessy Raphael: A Talk Show Christmas Special
,
Before Bedtime with Bonnie
,
The Fully Nude* Character Showcase *Clothed
,
The Music Industry
,
Coach Coach: Daddy/Son Dance