Katie Sicking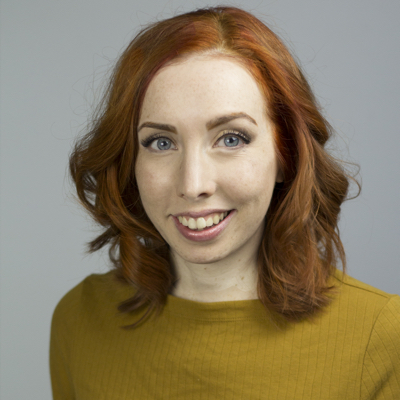 Bio
(Writer, Performer)
Katie Sicking is a comedian living in NYC. She is a writer and performer on the Magnet Theater's longest running sketch team Stockton and one part of the sketch comedy trio Geil. Additionally, you can catch her in monthly sketch shows at the PIT with her sketch team Horse Club. Katie also hosts the monthly comedy show Videoke at Videology. She performed on the UCB Lloyd team Lisa From School and previously performed with the UCB team Buchanan.
Katie is proud to be a Story Pirate and she is the writer of the political satire sketch show PATRIARCHY II: FIST OF EXTREMISM that was selected for Austin Sketch Fest and ran at the PIT last summer.
Katie is one of the creators of the Womyn Inc. series (featured on Splitsider), the Would You Rather series, and the I WANT TO BELIVE series, all of which she wrote and acted in. She is the writer and director of "My Reel!!" which has been featured on various websites including College Humor and Funny or Die.