Julia Hynes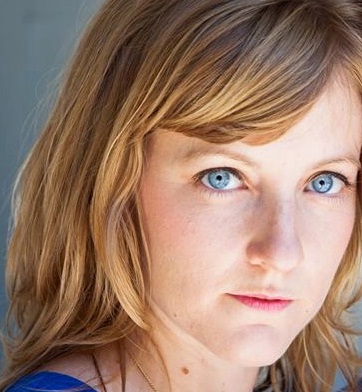 Bio
()
Originally from Erie, Pennsylvania, Julia has been improvising in NYC for nearly a decade and owes much of her success to the fine instructors at the Magnet Theater. Other parts of her success she owes to her parents. When she is not making adults laugh at the Magnet, she is making children laugh in Sunset Park, where she teaches English as a Second Language. You can see her performing round the "Giant Apple" with Block Party team Junior Varsity.
Past Shows
Works Cited
,
Bright Young Minds
,
The Harbor Farts Farewell Extravaganza
,
CRUSHED: Improv Inspired by First Loves
,
The Duo Show
,
Memorial Day Extravaganza: Fireworks
,
The Clubhouse
,
The Corporation
,
The Ladies Midnight Slacker (& Nightmare!)
,
The Armando Diaz Experience
,
We Might Just Kiss: A Female Improv Event
,
The Director Series: Medusa
,
The Director Series: Deep Dish
,
Sketch Sundays
,
Sad Kids
,
Chicago Improv Festival Showcase
,
RIPE!