Joe Bill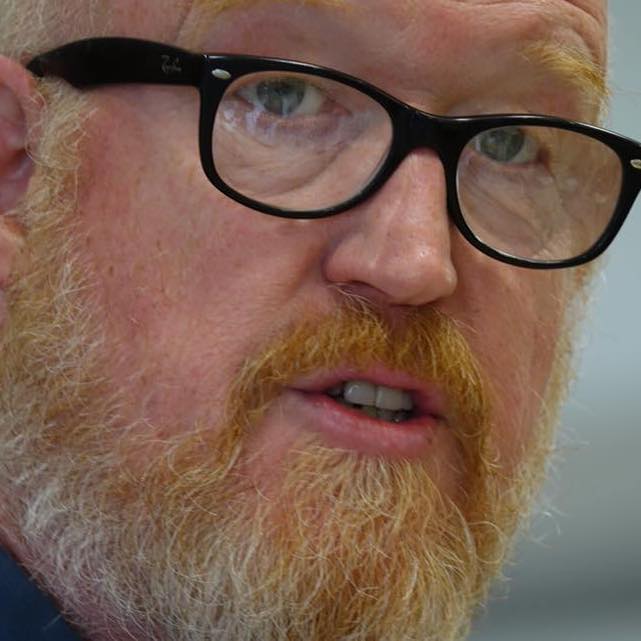 Bio
(Performer)
Joe Bill is widely regarded as one of the best teachers of Scenic and Comedic Improvisation in America today. He is one of the founding members of Annoyance Theater Chicago where, for 12 years, he performed in and/or directed more than 60 different shows. He is the Director of Corporate Training at iO Chicago and is a Guest Artist in Residence at The Second City Training Center where he teaches intensives in Duo Improvisation and Improvisation for Actors. Joe first learned Improvisation and in 1977 studied and worked with Del Close from 1985 through the mid 90's.

Joe is ½ of the original improvised Monoscene (we used to call it "Real Time"), BASSPROV with Mark Sutton, (Annoyance Theater Co-Founding Member and Artistic Director for Training and Development at The Second City). They have been heralded by the NY TIMES: "BASSPROV refreshingly has the feel of a quiet character study...jokes emerge organically, using wordplay, character quirks and quicksilver wit."

Joe tours all over the world, teaching and headlining with extremely talented Duo partners like Jill Bernard (Huge Improv Theater – Mpls.) in their hit show SCRAM!, with International Improv Legend Patti Stiles (AD - Impro Melbourne) in their groundbreaking show Our Play, Stacey Hallal (Curious Comedy Theater – Portland, OR) in Stacey & Joe and We Slept Together, Heather Urquhart (Improviser/Director The Maydays & Showstopper The Improvised Musical – London/U.K.) in their magical improvised Musical Blues Hammer (with the stupendous Joe Samuel on Improvised Orchestra) , with Lee White (CRUMBS – Winnipeg, Berlin) in their heroic Duo show PARADIGM and with David Razowsky (Host A.D.D. Comedy Podcast) in Razowsky & Bill. He's played with many other Duo partners, in the U.S. and abroad, in many Festival Ensemble shows and in every improvised format and/or style imaginable. For the last 6 years he has also been teaching and performing in French, in many cities in France, Belgium & Luxembourg. He is living his dream!

He has played as a guest in Play Unscripted with ImproTheatre L.A., Grand Theft Impro at Impro Melbourne (Australia), The Scene at The PIT in New York City and UCB in L.A., with Let's Have A Ball and ASSSSCAT 3000 at UCB Theater in New York & L.A. and with Kornfeld & Andrews at Magnet Theater in New York City.

He has performed, directed, taught and served as an Artistic Adviser for a number of Improvisation/Comedy Theaters & Festivals all over North America, Europe, Australia and South Africa and at every major Improv Festival in The United States.