Jess Lane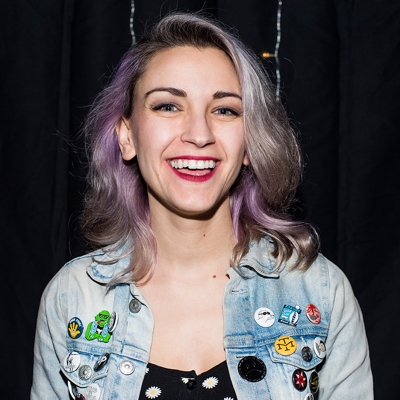 Bio
(Performer)
Jess Lane is a comedian, writer, actor, and director who has been performing at the Magnet Theater since 2005. She was a founding member of long-running Megawatt team Featherweight, as well as the UCBLA Harold Team Mister Town City. She can be seen acting in Adult Swim?s Fart Copter, the CW's Crazy Ex-Girlfriend, Rodney Ascher?s The Nightmare, and various sketches on Funny or Die, UCBComedy, or Nerdist.com.
As a writer, she has contributed to Billy on the Street, Reductress.com, Screen Junkies, TeamCoco, and ComedyCentral.com. She was a staff writer for Chris Hardwick?s Nerdist.com, the UCBLA Digital Writers Room, She Said, a series hosted by Carmen Esposito for Amy Poehler?s Smart Girls, and currently writes and performs for the UCBComedy unscripted team The Buzzards.
As a stand-up, she's performed all around LA and NYC, as well as at Hell Yes Fest in New Orleans and the Cinder Block Comedy Festival in NYC. She was the co-host of Not For Nothin? with Erin Lampart at Echoes Under Sunset and Extra Credit with Christian Spicer at The Clubhouse.
As a writer & director, her original pilots Mizz Miraculous and The Brothers Sisters screened at the New York Television Festival in 2014 & 2013, she story-produced and directed 5 episodes of the documentary web series Unprofessional Wrestling with Dan Black for Funny or Die, and her web series Queer Bones, Punks, My Dead Lesbian Ex-Girlfriend, and many others, have screened at Channel 101 in both New York and Los Angeles.