Jarret Berenstein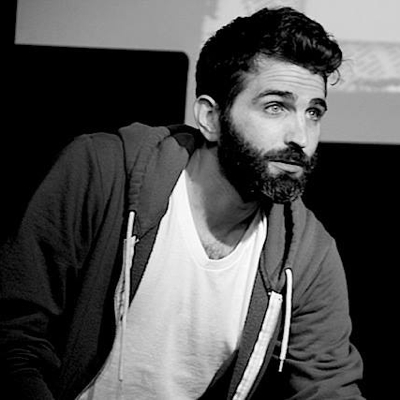 Bio
(Performer)
Jarret Berenstein is a New York based writer, standup comedian, and short film producer. Since 2004 he has been teaching and performing comedy all over the country.
He has been featured multiple times on the Fox TV show "Laughs" and was TimeOut's Joke of the Week three times. He most recently performed at the Bridgetown Comedy Festival in Portland OR, the Out of Bounds Comedy Festival in Austin TX, the Young Guns of Comedy Competition, and the NC Comedy Arts Festival.
His solo sketch show Boosh Kla-Klau won the Best Solo Show award at the LA Comedy Festival and was also a TimeOut NY Critics' Pick. His play Recent History won the Best Storytelling Script award at the United Solo Theater Festival. He performs weekly at the Magnet Theater with the improv team Junior Varsity, and his podcast Famous Dead People can be heard on Radio Free Brooklyn and iTunes. His completed work and performance schedule can be found at jarretberenstein.com
Past Shows
Lex is God
,
Boosh. Kla-Klau.
,
Chicago Improv Festival Showcase
,
The Kevin McDonald Show
,
The New Job Show with We're Matt Weir
,
Current Events with Jarret Berenstein
,
Hello Laser/The Boss/Junior Varsity Celebrate America
,
Controversial Float
,
CRUSHED: Improv Inspired by First Loves
,
Police Explorers Club
,
Recent History
,
Live Clickbait
,
The Kellyanne Conway Technique: Book Launch Show
,
This Is An Improv Show
,
The Fine Thirty-Nine
,
The (Virtual) Armando Diaz Experience