Jana Schmieding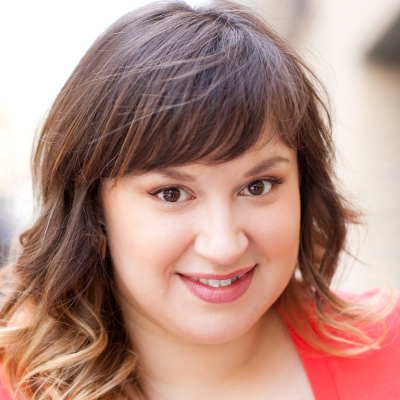 Bio
(Guest Instructor)
Jana Schmieding has been a writer and performer for sketch groups Les Encompentent, Last Friday and Risky Bottom at the Magnet Theater. She has also directed house sketch teams Cookie Mountain, The Misses, Cash and Buddy Club, as well as several independent projects. Jana co-hosts and performs in a monthly character showcase called Jana & Lauren Presents with her friend and frequent collaborator Lauren Olson. She is a writing and performing member of the sketch group 20/400 with Lauren Olson and Christian Paluck which played to rave reviews in the NY International Fringe Festival. Jana's solo show, Classic Singles: Ballads of Loneliness has entertained audiences in Portland, New York City and Los Angeles! Jana is a regular performer in the Armando Diaz Experience at the Magnet Theater and is honored to have improvised as a member of Chet Watkins, Big Fat Liars, 4Some, The Cast and Tonight's Performance among others. She teaches a Character Creation class and is known by her South Bronx high school students as "Ms. S," as she uses her comedy skills daily to shape and mold the bright minds of today's youth.
Past Shows
Joel A. Gingras Fund - Improv Fundraiser
,
Philly Improv Theater Exchange
,
Old School
,
The Messaround
,
Chicago Improv Festival Showcase
,
Magnet Sketch Teams
,
Tonight's Performance
,
The Director Series: The Kubler
,
The Duo Show
,
The Clubhouse
,
A Good Burger Christmas
,
I'll Be Hi For Christmas featuring The Hi Brothers
,
CRUSHED: Improv Inspired by First Loves
,
Jana & Lauren Presents JUST THE TWO OF US
,
Classic Singles: Ballads of Loneliness
,
Sebastian's Amazing 4:20 Hour!!
,
The Director Series: The Cast
,
Phoebe Jessy Raphael: A Talk Show Christmas Special
,
Before Bedtime with Bonnie
,
The Fully Nude* Character Showcase *Clothed
,
The Armando Diaz Experience - Magnet Anniversary Show