Gregory Cornejo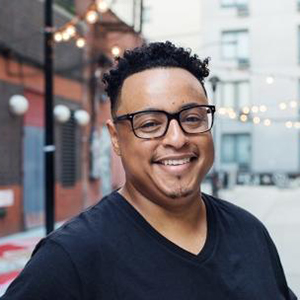 Bio
(Writer, Performer,Instructor)
Tri- state born and bred. (NJ, PA, NY sorry CT) Writer / Stand - Up/ Producer /Radio-Host
Gregoryc (Yes, there is a "C" at the end but you can just call him Gregory or Greg) studied and completed the Improv and Sketch programs at UCB. Trained by Silvija Ozols, Johnna Scrabis, Keisha Zollar, Colin Elzie, Achilles Stamatelaky, Geoff Garlock, Lydia Hensler, Anthony Apruzzese, Georgie Aldaco, James Dwyer, Eric Feurer and James III.
Recently someone said to him " You remind me of Rihanna" so he has that going for him.
He also helps Produce the Diversity Sketch Lab at the Magnet and is currently a writer for the Magnet house team Gary From HR.