Evan Forde Barden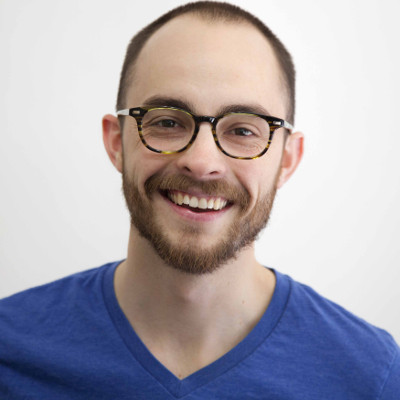 Bio
(Performer)
Originally from the Boston suburbs, Evan began studying improvisation in 2004 at Fairfield University. After a couple years with ImprovBoston's Harold Night, he moved to NYC in 2010 and has since taken the stage with Magnet house teams The Party Lions, Flower Girl, The Flood, The Battery, Baby Shoes, Deep Queens, The Executives, and currently, The Friday Night Sh*ow and Bodywork. He also produces the Magnet Theater Podcast and hosts a music podcast called Repeater: A Little Show About Big Songs.
Since arriving to NYC, Evan has studied improv and sketch at the Magnet Theater and UCB with Louis Kornfeld, Silvija Ozols, Peter McNerney, Achilles Stamatelaky, Rick Andrews, Armando Diaz, Adam Wade, John Murray, Ari Voukydis, Jordan Klepper, Michael Delaney, Laura Grey, Brandon Gardner, Lydia Hensler, Will Hines, Anthony Atamanuik, Gavin Speiller, Kate Zelensky, Erik Tanouye, Billy Merritt, John Timothy, Johnna Scrabis, and Ed Herbstman.
Evan's favorite animal is the hippo.
Past Shows
Scoresby
,
One Hundred Dates: Live!
,
Holiday Improv Fun Time
,
Most Incredible 1-Hour Language School
,
NOW THAT'S WHAT I CALL THE EXECUTIVES! Volume 23: A Musical Sketch Show
,
THE EXECUTIVES and THE LIMIT
,
Magnet Theater's 10-Minute Play Festival
,
Coach Coach: Daddy/Son Dance
,
King Prawn Holdings: A Conglomerate In Crisis
,
The Peel
,
Trike's on Strike
,
The Club
,
This Is Sick
,
Mikey's Pawsome Improv Comedy charity event
,
(Virtual) Megawatt
,
Megawatt