Emily Shapiro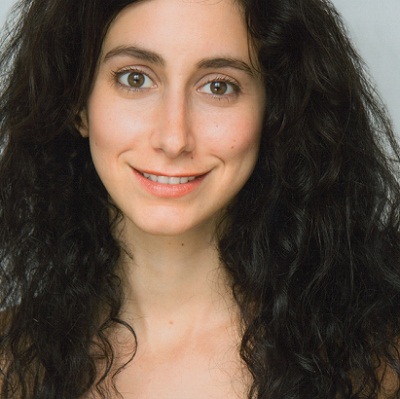 Bio
(Performer)
Emily received her BFA in Acting from Marymount Manhattan College in New York City. She has been studying and performing at the Magnet Theater since 2006 under the guidance of Armando Diaz, Jean Villepique, Alex Marino, Megan Gray, Peter McNerney, Rachel Hamilton and David Razowsky. Emily has previously performed with Magnet Megawatt House Teams Phooka and Oswald and you can currently catch her performing every Wednesday night with The Wrath.
Emily is also a sketch writer and performer and was part of the Magnet sketch team Breakfast for Dinner. She co-writes and performs in the sketch comedy duo, The Weird Sisters, and she writes and performs in her own one-woman shows under the name Emily Is A Character.
You can find some of her satirical writings on the women's news site Reductress (www.reductress.com) and she has recorded with The Truth Podcast. Emily is also the host and producer of the Rundown, a weekly show for indie improv teams that happens every Saturday night at the Magnet.
Besides performing and writing, Emily works as a Health Coach and a Yoga Instructor and is the co-leader of The Happy Soul: a Yoga and Improv Comedy Retreat held in Costa Rica.
In her younger years, Emily was once a June Taylor dancer, singer of an all-girl punk rock band and was featured on Fox Family's "Scariest Places on Earth."
Past Shows
A Very Orphan Christmas
,
Gar
,
The Chosen Ones
,
Pumpkin
,
Human Pyramid & Friends
,
Listen, Matt Weir'd Sisters
,
The Director Series: The Sleep Over
,
The Ladies Midnight Slacker (& Nightmare!)
,
The Clubhouse
,
Emily Is a Character
,
The Director Series: The Holy Motors
,
Ff: for Funsies
,
The Director Series: Dance Party
,
Dragons and Dungeons
,
The Coven