Elizabeth Migliaccio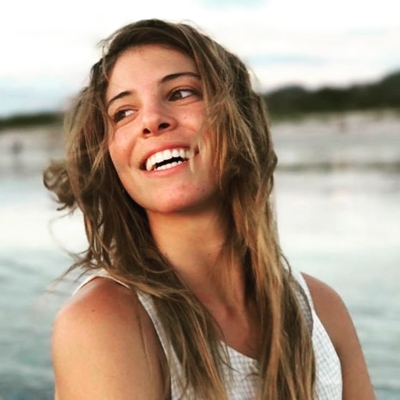 Bio
(Performer)
Liz Migliaccio is a performer from Rhode Island who grew up eating shellfish, drinking Dels Lemonade and tying knots. She went to school at Emerson College in Boston, MA and began her comedy career at ImprovBoston. She moved to New York City for a job at the Colbert Report. She continued improv at the Magnet Theater and fell deeply in love with the wonderful community. She has had the extreme pleasure of being taught by the improv greats: Megan Gray, Louis Kornfeld, Alex Marino, Nick Kanellis, Michael Lutton, Rick Andrews, Alan Fessenden, Elana Fishbein, Dennis Pacheco, and Andrew Yurman-Glaser.
She can currently be seen performing on Wednesday nights with her Megawatt team, Avalanche, and all around the city with her long time indie team slash best friends forever, Lack Lobster!
When she is not improvising you can find her running anywhere and everywhere, doing yoga somewhere lovely and cooking something complicated.
She also has an amazing twin sister named Emily who is an environmental lawyer. She's really busy and Liz would like to get some twin time! Emily, call Liz and let's plan a camping trip.