Eli Itzkowitz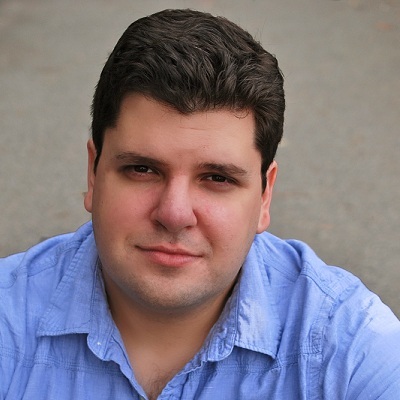 Bio
(Performer)
Eli has been studying and performing improv comedy since 2004 under the tutelage of Justin Moran as a member of the University of Hartford's premier improv comedy troupe "Stop Laughing, Mom!," which he would go on to direct. During a 6 month period living in Brattleboro, VT, Eli taught improv comedy at the New England Youth Theater. He began studying at the Magnet in 2010 under Mark Grenier, Louis Kornfeld, Peter McNerney, Alex Marino, and Armando Diaz. He has been a member of Megawatt since 2012 and of the Magnet Sketch Teams since 2014.
He also has a full time job and recently opened a high yield online savings account with a .95% interest rate (subject to change without notice). Cha-ching! His life is great!
Past Shows
Character Bash: Duo Show!
,
This Is An Improv Show
,
Hollywood Reboot
,
Coach Coach: Daddy/Son Dance
,
Character Bash
,
Magnet Theater's 10-Minute Play Festival
,
The Dinner Party
,
The North Pole Presents: The 2016 Roast of Santa Claus
,
Metal Boy
,
Phoebe Jessy Raphael: A Talk Show Christmas Special
,
DEATH LIPS 2: KISS OF DEATH
,
Stockton Presents: The Fundamentals
,
Crisis: An Improvised Comic Book
,
E&T-less Live
,
I'll Be Hi For Christmas featuring The Hi Brothers
,
E&T Live
,
The Director Series: The Butterfly Effect
,
The Director Series: The Blackout
,
The Director Series: Evente