Ed Herbstman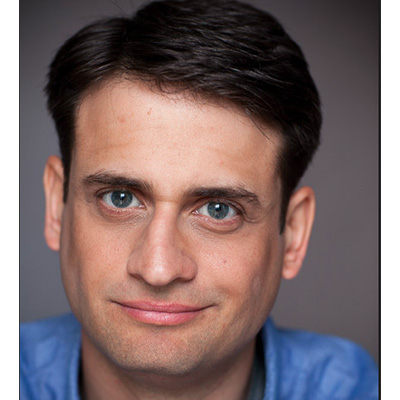 Bio
(Co-Founder, Instructor, Performer)
Ed grew up in the suburbs of Chicago and after graduating from Northwestern University, he began working at The Second City as a member of their National Touring Company. Also while in Chicago, Ed studied under Del Close at the ImprovOlympic Theater (now iO Chicago) where he was a performer and instructor.
Along with his sketch comedy group from Chicago, Bitter Noah, he moved to LA where he helped start the IO West.
After following his girlfriend to New York, Ed became a Police Officer for 3 years, assigned to the 70th Precinct in Flatbush Brooklyn where he once arrested a gun-toting drug dealer for kidnapping a prostitute.
After that, Ed married his girlfriend and worked as a contributing writer on season two of HBOs Da Ali G Show. He was also head writer for the branded entertainment company, Dandelion, where he creating award-winning online content sponsored by brands such as P&G, Lincoln, Ford, Cadbury, LOreal, and Sun Life Financial. You can see some of his work at Dandelion.com.
You can see Ed in commercials for Orbit Gum, FedEx, Chase, Net10 Wireless, Got Milk, Royal Caribbean, Kit Kat, GE, and Fuddruckers. And you can hear his work on "The Truth Podcast".
In 2005 he co-founded Magnet Theater where he currently performs and teaches improvisation and comedy writing.
He lives in New York with his wife and kids (and dog).
Past Shows
Deck the Halls with Halls
,
Laurie Stanton's Sound Diet
,
Chatroulette: The Show
,
The Sagher Sisters
,
The Mamas and The Papas
,
The Director Series: The Movie
,
The Chosen Ones
,
Downton Abbey-Prov
,
Wishes
,
The Weave
,
Connect 4
,
Whizbang
,
The Armando Diaz Experience
,
Ed & Tami
,
Herbstman and...
,
Secret
,
Wiggle Room
,
Winners
,
The Armando Diaz Experience - Magnet Anniversary Show
,
Trike's on Strike
,
This Is An Improv Show
,
The (Virtual) Tiny Spectacular