Collin Gossel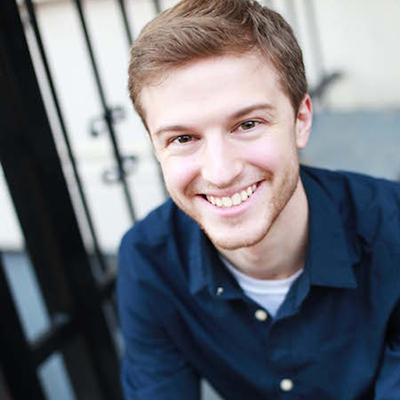 Bio
(Performer)
Collin Gossel is a writer and comedian from the wide-open fields of suburban Ohio. Almost immediately after being found in a cornfield by the deer he'd come to love as parents, he began writing comedy. His short fiction has been seen on Splitsider, The National Lampoon, Funny or Die, and this website that Collin pays to maintain so please visit. His long fiction, like television pilots and films, also sound phenomenal but they're pretty long and this isn't a great time - a lot has been happening at work for you, plus you were sick over the weekend, so you don't actually think you'll be able to read them and he gets that.
Collin performs stand-up comedy all around New York City, especially in fun, edgy venues like The Eastville Comedy Club, Q.E.D., Stonestreet Studios, and the dimly-lit bar that agreed to host his friend Katherine's variety show without doing any sort of background check or reconnaissance work. He's actively looking to perform more stand-up comedy in venues that feature buffet-style dining. For more information about Collin, read the rest of this bio.
A murderer's row of amazing teachers have repeatedly attempted to teach Collin improv. They include Shaun Diston, Nicole Drespel, Amey Goerlich, Christian Capozolli, Keisha Zollar, Zack Willis, Achilles Stamatelaky, Jackie Jennings, Laura Grey, Sebastian Connelli, Ian Herrin, Annie Moore, Nikita Burdein, Michael Lutton, and Patrick Noth. No luck yet.
Though Collin loves being a comedian in New York City, there are still nights he looks up at the stars and thinks to himself "there's got to be more out there…" 20 years from now, Collin will pilot the first ever manned mission to the Horsehead Nebula, an adventure he will sadly not return from after sacrificing himself to save the life of beloved robot sidekick P-TROP. Check out CollinGossel.com and also Billy Joel, Collin's favorite singer!