Christina Dabney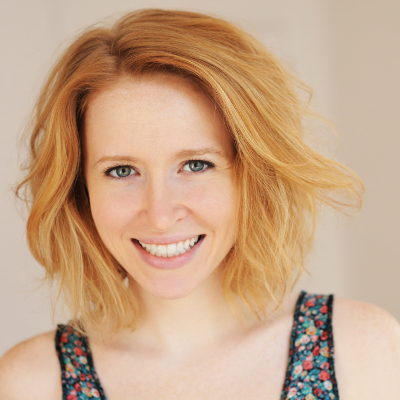 Bio
(Performer)
Christina Dabney is a writer, director, and actor based in Brooklyn New York. She graduated from Virginia Tech in 2009 with a degree in Theater/Film/Literature and all the entertainment arts. She's studied and performed at the Magnet theater, UCB, and People's Improv Theater in New York city since 2010 with some really great people (Armando Diaz, Christina Gausas, Jo Bill, Megan Gray, Jodi Lennon, Louis Kornfeld, Rick Andrews, Natasha Vaynblat).
She performs multiple times a week with outrageously talented people, coaches all levels of improv, and directs the show DANCE PARTY she created from her own brain. Every month she co-hosts the all female, completely improvised show We Might Just Kiss and would love to see you there!
She also enjoys yoga type things, running half marathons, talking to her dad on facetime, and making salads. But improv is her favorite.
Christina would like to be friends with you.
Past Shows
The Director Series: Evente
,
Game of Thrones Improv
,
Memorial Day Extravaganza: Picnics
,
Fling: A Goodbye Show
,
I'll Be Hi For Christmas featuring The Hi Brothers
,
Your Mom's Drinking Problem
,
SceneSongs: The St. Patrick's Day Edition
,
Lifetime Unoriginal Movies
,
The Director Series: An Exhibition of Introverts
,
Rococo Puffs
,
Psycho
,
The Director Series: The Holy Motors
,
Bodysnatchers
,
Twenty Six Point Two
,
The Coven
,
Psycho Goes to the Movies
,
Jonathan DeMuth's NOW THAT'S WHAT I CALL A NEW YORK GOODBYE VOL. 1
,
Electoral Dysfunction
,
Mikey's Pawsome Improv Comedy charity event
,
(Virtual) Megawatt