Chrissie Gruebel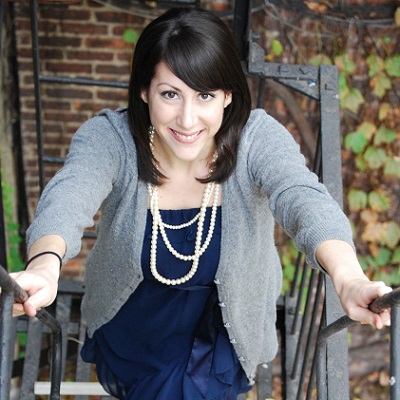 Bio
(Performer, Guest Instructor)
Chrissie Gruebel is an NYC-based comedian, writer, and house performer at both Magnet Theater and Upright Citizens Brigade Theatre. Most recently, she was a sketch writer for UCBT's Maude Night and can be seen improvising every Wednesday and Friday night at Magnet Theater and regularly at UCBT.
Her longtime comedy team The Mannequin Room has performed and taught workshops all around the world. You may have seen them featured in an Improv Everywhere video, headlining Harold Night at ImprovBoston, taking the stage at iO Chicago and The Friars Club in NYC, or on the road at festivals including the Copenhagen International Improv Festival, Providence Improv Festival, North Carolina Comedy Arts Festival, Del Close Marathon, and Chicago Improv Festival (as a Time Out Chicago Critic's Pick). Their improv show "Spill the T," goes up semi-monthly at UCBT and they were the proud hosts of Indie Cage Match at UCBT East from 2016-2018.
Chrissie also writes, performs, and produces online sketch content with her ensemble Desperate Women. She is a proud Story Pirate. You can hear her voice in podcast form on an episode of "The Truth" and as the co-host of "Hulk Smashed," her podcast about superhero movies with comics writer and Magnet alum Chris Hastings. Her writing has been featured on Reductress as well as several corporate Facebook accounts that shall remain nameless.
Past Shows
The Director Series: The Cast
,
The Circuit Reunion Show
,
The Forgers Guild
,
Metal Boy
,
Works Cited
,
IRON HORSES: The Luckiest Sketch Show On The Face of the Earth
,
Sex, Death & Krang
,
This Is Not A Broadway Show: The Musical
,
The Coven
,
Magnet Sketch Terror Hour
,
The Broadcast
,
Three's Company
,
Coach Coach: Daddy/Son Dance
,
Hollywood Reboot
,
The Hayley Show with Hayley and Friends
,
Magnet Character Showcase
,
BIG SHOW: GOOD
,
(Virtual) Megawatt