Branson Reese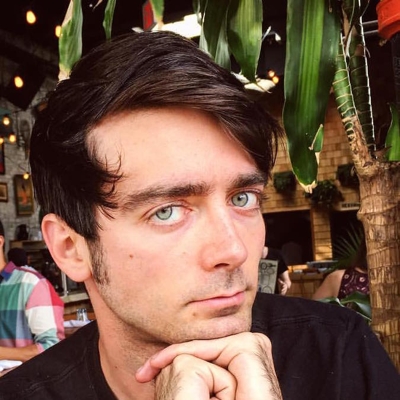 Bio
(Perfomer)
Branson is a Greenpoint based comedian and illustrator originally from the Washington DC area. You can watch him at UCB as Professor Goose in Simon's Street. Or you can catch him performing every Thursday with his team The Music Industry at The Magnet Theater. Hell you can even do both.
His credits include The Special Without Brett Davis, The Onion, WNYC, Search Party, Cartoon Monsoon, The Macaulay Culkin Show, and work on Cartoon Network's "We Bare Bears." Die-hard fans of Brisk Iced Tea will remember him as the skinny lemon-headed man from the commercial.
Branson is a cartoonist whose work is featured in The Neu Jorker, Cafe.com, Snake Milk, and "How May We Hate You?" from Penguin Publishing.
You can follow him on twitter where he's posting a comic a day. @bransonreese
A furry once told him that his fursona is a raccoon and it makes sense because ya boy lives in a garbage can.
Past Shows
improv
,
What We Do When Matt B.'s Gone
,
Emily Is a Character
,
Silent Movie
,
Daily Planet
,
Garbage Day
,
Our Canadian Friend
,
Let's Duo This
,
The Fully Nude* Character Showcase *Clothed
,
Works Cited
,
I Love You, Mom!
,
The Music Industry
,
Sex, Death & Krang
,
Magnet Theater's 10-Minute Play Festival
,
You Will Die More Than Once