Billy Bob Thompson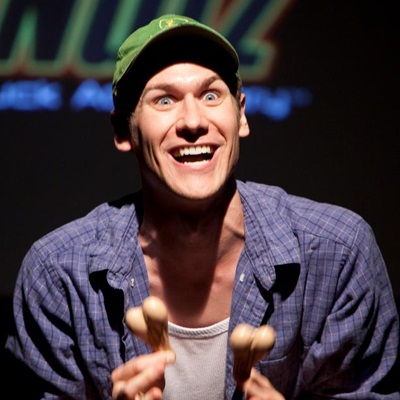 Bio
(Performer)
William Robert Thompson was born, raised, and will hopefully die in the great state of Vermont. Probably from drowning of old age. He is an accomplished voice actor with multiple television and video game credits. Most notably, he provides the voices of Burgh, Luke, Shamus, Larvesta, Durant, and more on Pokémon and the voice of John Blake (Joseph Gordon-Levitt) in the Batman: The Dark Knight Rises video game.
Billy also writes and performs regularly with his sketch duo The Feeko Brothers. They've performed at Sketch Festivals across North America in Chicago, Boston, NYC, Toronto, and Philadelphia. During their time in Philly, The Feekos won ?Best Sketch? at the 2012 Witout Awards and ?Best Sketch Group? at the 2012 & 2013 Witout Awards. They are also the "winners" of the 2010 & 2011 ?Dirtiest Sketch in Philadelphia Contest? (you?re going to have to find those links on your own).
Yes, that's his real name.