Anthony Sneed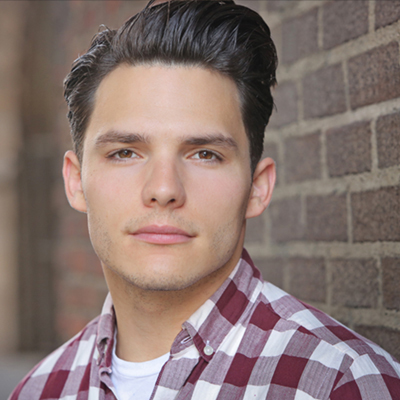 Bio
(Performer)
Anthony Sneed is a visual & performance artist living in Brooklyn NY.
As an actor he can be seen in the feature films Chasing Banksy & Bad Biology. His one man show The Buffalo, which he wrote & performed, had a sold out run at the 2015 NYC Fringe Fest where it was hailed ?a fascinating, gut-wrenching work? (NYtheatreNow). He can also be seen in the web series The Fashion Ring directed by Laura Grey.
Anthony also recently directed a sketch for Horatio Sanz & Broadway Video titled ?Mexican Independence Day w/ El Chapo?. Continuing his long term collaboration with famed director Frank Henenlotter, Anthony is currently producing a documentary on Mike Diana the first & only artist in American history to be found guilty of obscenity.
As a visual artist Sneed has exhibited solo shows on both coasts and has been shown alongside such luminaries as Sol LeWit, Larry Bell, Shepard Fairey, FAILE & Judith Supine. His work has been featured in The San Francisco Chronicle, Amsterdam?s DePers, Gothamist & more. An avid film & music enthusiast, Anthony?s life goal is to collect the entire Criterion Collection, of which he has over 300 titles.
Anthony has studied improv under:
Ed Herbstman, Michael Delaney, Kevin Mullaney, Shannon O?Neil, Peter McNerney, Sean Conroy, Rick Andrews, Anthony Atamanuik, Louis Kornfeld, Gavin Speiller, Doug Moe, Keisha Zollar, Alan Fessenden, Andrew Yurman-Glaser, Shaun Diston, Will Hines, Achilles Stamatelaky, Ryan Karels, Erik Tanouye, Brandon Gardner, Tim Martin, Alex Marino, Philip Markle, Christian Cappozolli & many many more.
Anthony has been featured in performance improv shows such as: The Senses (Directors Series), Bloom (Directors Series)