Andy Moskowitz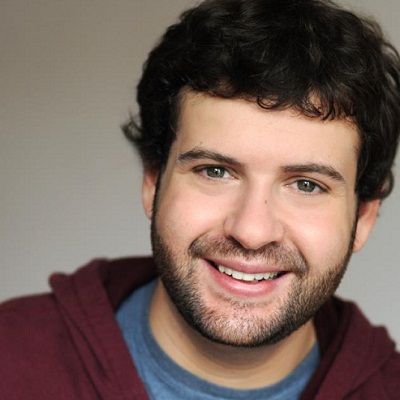 Bio
(Perfomer)
Andy Moskowitz is a comedy writer, improviser and actor based in New York. He began improvising in 2009 as a member of ComedySportz Philadelphia and Philly Improv Theater. Since moving to New York in 2012, he's been on a handful of improv and sketch teams, and performed in the 2015 Chicago Sketchfest with his Magnet sketch team, Baby Shoes.
Andy is the lead researcher for Uncommon Sense Live on MTV2. He's written and researched for Esquire.com, and researched for The Late Show with Stephen Colbert and A&E's Black and White.
Andy is grateful to have studied under incredible improv teachers including: Armando Diaz, Louis Kornfeld, Peter McNerney, Alex Marino, Rick Andrews, Nick Kanellis, Rachel Hamilton, Christina Gausas, Kevin Frank, Gary Austin, Michael Gellman, Mick Napier, Susan Messing, Rich Sohn, Rebecca Sohn, Jill Bernard, Asaf Ronen, Ari Voukydis, and Chelsea Clarke. He's a graduate of Johns Hopkins University with degrees in creative writing and film/media studies.
Past Shows
Mother's Day Show
,
CRUSHED: Improv Inspired by First Loves
,
Baby Shoes: Brown Gold
,
Baby Shoes: Best Of
,
Psycho
,
Thank You For Coming Out: An LGBTQ Event
,
Phoebe Jessy Raphael: A Talk Show Christmas Special
,
Ariana Grande
,
I Love You, Mom!
,
This Is Not A Broadway Show: The Musical
,
Psycho Goes to the Movies